It's not exactly a must-have — not yet, anyway — but it looks like nearly everyone who is anyone owns one these days.
Bright yellow for the most part, featuring the other dominant national colours and a bold black star — the essence of the team it once adorned — many would recognise the shirt as that which Ghana's national sides wore in the late nineties.
The memories made in that shirt weren't exactly fond.
Ghana twice underwhelmed at the Africa Cup of Nations (AFCON) in said period, finishing fourth at the 1996 tournament and suffering a first-round elimination at the next edition, while the country's appearance at the 1996 Olympics failed to yield the sort of success achieved at the quadrennial sporting event four years prior; the only highlights came at youth level, where a couple of medals were won.
And yet the shirt remains truly iconic — the classic Ghana shirt, if you like — a fact reflected in its new-found popularity, which sports journalist Fentuo Tahiru Fentuo, of Omni Media Limited, attempts to explain.
"It's become trendy because we obviously love to dwell on nostalgia," Fentuo opines.
That does sound quite plausible, when you think of it. Many of those who have been spotted in the shirt fit into the generation collectively referred to as the millennials, an age bracket that grew up watching Ghana play in those golden shirts.
And that includes Fentuo, 34.
"I saw a colleague wear it to the office and I bought one to wear for my Sunday night TV show, Scorecard, later posting an image of it on Twitter," he tells Ink & Kicks. 
"It caught on from there, I guess. The positive feedback that image fetched made it clear to me people have longed for the jersey."
The shirt has certainly gone viral, aided in no small part by influencers like Fentuo. The popularity isn't all down to the nostalgia it evokes, though, as Fentuo is quick to point out.
"It hasn't helped that the Ghana jerseys currently in use are either not affordable for the masses or not readily available to even those with the means to obtain them. People have, thus, been forced to go for the cheaper option, which they also just happen to find more fashionable."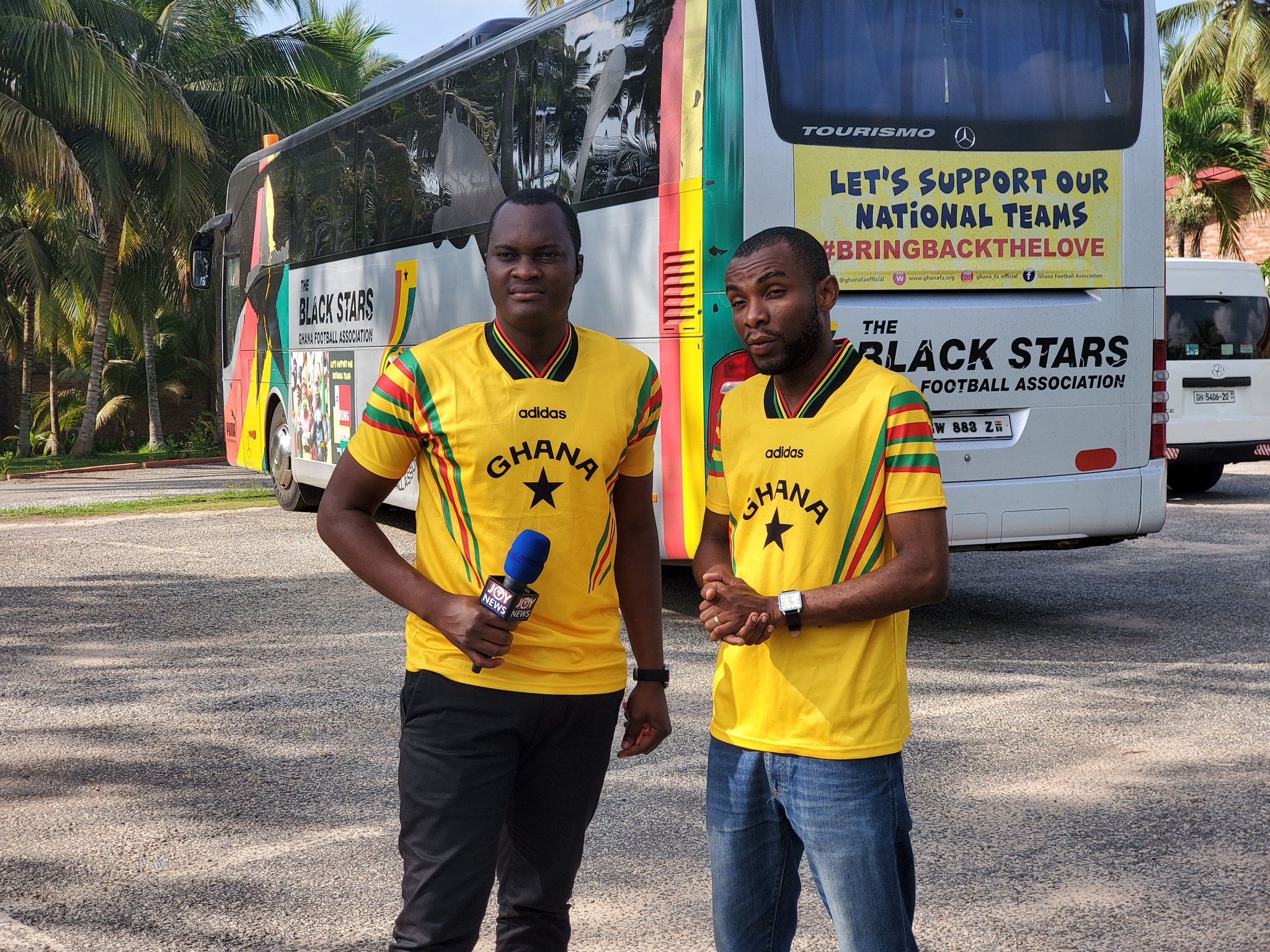 It makes sense, doesn't it?
I mean, why spend €90 on a replica of the shirts the Black Stars now don — even if it's the real McCoy — when you could get this more aesthetically pleasing retro for a relatively cheap GHC90?
Cudjoe*, who is in the business of selling jerseys, suggests, though, that the popularity of the latter might have little to do at all with the respective price points.
"I sell a lower-grade version of the present-day Ghana shirt at the same price as the retro," he reveals, "yet the latter remains in higher demand."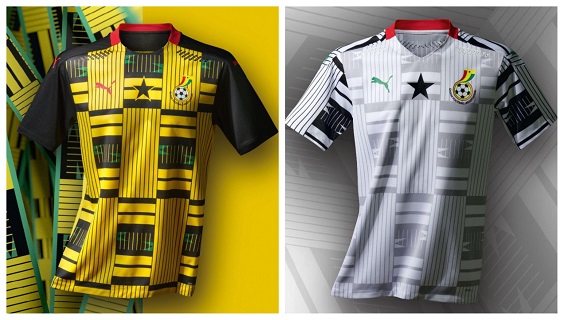 It doesn't seem to matter that these shirts aren't actually being reproduced by the original makers, Adidas — "we sew some in Ghana and we import the rest," Cudjoe reveals — as there is so much more counting in its favour. 
And maybe PUMA, Ghana's current kit sponsors, could take a cue from all of this.
Next year, there will be two major international competitions at which PUMA would have teams featuring — Ghana have already booked their AFCON ticket, and a place at the FIFA World Cup in Qatar remains within reach — and the urge, one that the German manufacturer has failed to resist in the past, is to produce a generally generic set of kits — with a tweak or two — for the lot.
For Ghana, at least, PUMA would be onto a sure-fire winner this time if they swallow their pride and pick inspiration for this timeless classic that their arch-rivals designed for the west African nation all those years ago.
Oh, and while at it, they'd do well to make it both affordable and readily available because… well, why not?
*Name has been changed