Tamale, the capital of Ghana's Northern Region, needed a face-lift, and the 2008 Africa Cup of Nations offered a healthy dose of it.
The crown jewel among the lot, a stunning testament to Chinese 'magnanimity' and architectural excellence in the suburb of Sagnarigu, was what would come to be known as the Aliu Mahama Sports Stadium.
Compared to the Kaladan Park — for years Tamale's playground and a fear-inspiring venue for many a visiting Ghana Premier League side — this new arena was quite an upgrade, perfect for any event that could lure a crowd to fill those 20,000 colourful seats.
Like Fancy Gadam concerts, maybe?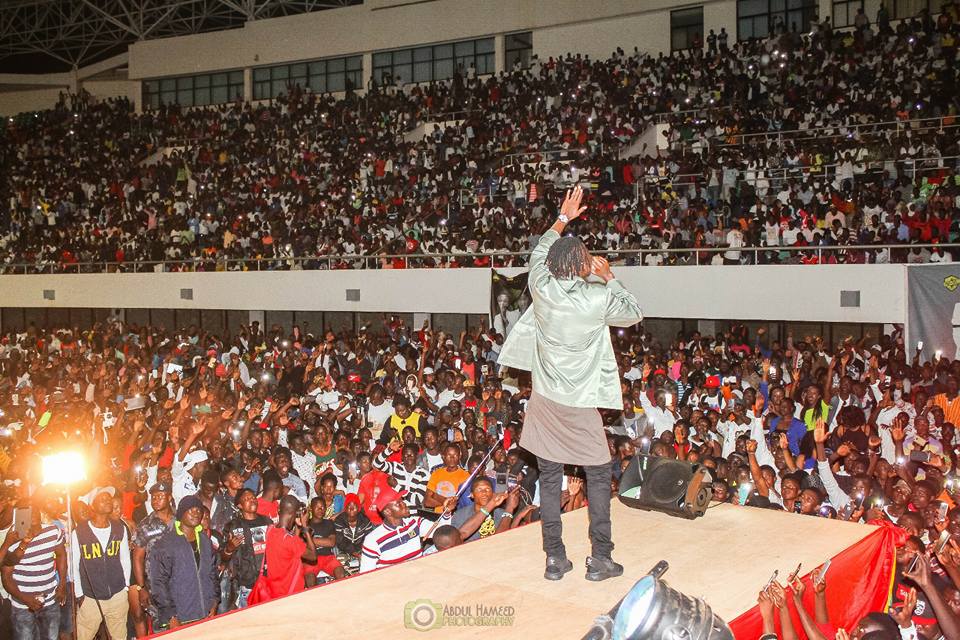 Er, yes, but, more than anything else, this stadium was made for the beautiful game — football — and, for starters, the version of it served at that year's Africa Cup of Nations hosted by Ghana.
But after the glamour of that continental festival had been drained down south — following a breathless quarter-final between Tunisia and eventual finalists Cameroon — for the competition's latter stages, there hasn't been much to excite football fans in Tamale.
There has been the occasional buzz, true, like when the Black Stars came to town, and when the city staged the most recent — and, arguably, most memorable — FA Cup final.
But those treats have barely sated the craving for a more regular diet of top-level football; if anything, the cumulative effect of the aforementioned experiences was the heightening of a yearning that goes back some eight years, when Real Tamale United (RTU) — the city's premier club — last competed in the country's elite tier of league football.
That season — 2012/13 — wasn't itself very pleasant, however, as RTU endured a thoroughly miserable, wholly forgettable campaign. They went winless and picked up just five points that term, three of which were eventually lost for fielding an unqualified player in one game.
They finished the season 29 points behind everyone else — a record, surely, that one? — but the hope was that RTU, for so long the Pride of the North, would be back within the blink of an eye. That hope was inspired by the swift comeback completed by RTU only a year prior, following a first relegation from the top-flight in over three decades.
But this comeback wouldn't be as swift; this time, the blink will stretch into a long, deep sleep.
The inability to rouse themselves back to the Premier League certainly wasn't due to a lack of effort on RTU's part. Time and again, they huffed and puffed alright, but never quite doing enough.
That's partly because Zone 1 of the Division One League (DOL) — which was the club's lot — is arguably the most keenly contested of the division's three zones, featuring quite a few teams with considerable previous experience in top-flight football.
The latest DOL season provided a reminder of that, with all but one zone already determining its champion going into the final matchday.
The exception?
Zone 1, where RTU battled Sunyani-based Bofoakwa Tano for the sole slot on offer. The two sides were pretty close at the top of the table, with little to choose between them: two points, advantage Bofoakwa.
All the Hunters needed was just one more win, their 21st of the season, as they made the short trip to Berekum to play Arsenal last Sunday, around the same time RTU were welcoming Unity FC from faraway Kenyasi.
Bofoakwa, however, had a harder time than they'd anticipated, with regional neighbours Arsenal unyielding in their opposition. The two Bono clubs played out a stalemate, an outcome that perfectly complemented RTU's own result (a 2-0 victory).
With both contenders tied on 65 points, 20 wins, 5 draws and losses apiece, RTU nicked the ticket by the finest of margins — head-to-head — and delivered what Tamale had longed, bad season after bad season, for.
The streets filled with celebrants, and the air filled with shouts of joy and shrill honking?
Well, that was just the unbridled joy from Sagnarigu radiating to other suburbs — as far out as Kukuo, Gumani, Lamashegu, and Jisonaayili — and the sound of a city passionately embracing the long-awaited delivery of a promise: a loud, collective sigh of relief.
"We have suffered," Hamza, a Tamale-based football fan, says.
"We are happy that RTU is back, and we are back to stay and possibly win the league title."
Maybe winning the league — something they have never done, never mind in a first season back up — might be a stretch for RTU, and a baptism of fire feels like a more realistic expectation.
Right now, though, the only expectation that matters is that which has just been fulfilled. And the party — bigger than anything 'Gadam Nation' has ever seen, no? — only just started.
Yaw Frimpong — Ink & Kicks