Beneath his disposable face-mask, at his unveiling on Monday as the new trainer of Accra Hearts of Oak, Samuel Boadu must have been beaming.
"I'm so, so proud of myself to be a head coach of Phobia and I will bring out my best," he gushed. "I will bring my heart out to work extra for Hearts of Oak."
It's a classic case of a dream come true, and not just for one half of this romance; both club and coach admitted to admiring each other from afar for sometime now. Boadu revealed that he had "been looking for the opportunity for quite long," while Togbe Afede XIV — board chairman and de facto owner of Hearts — described the 34-year-old as a "long-term target."
Awww…
The departure of Serbian coach Kosta Papic — and, perhaps, the subsequent demand by the club's fans for a local successor — created just the right conditions for this marriage to happen, and Hearts would seek significant returns from a coach in whom much faith and resources have been invested.
Boadu's brief couldn't be simpler — "we just want to be winning," Togbe summarized — but the reality looks much harder. Hearts are a club built on the pillars of an illustrious 109-year history, grounded firm and deep enough to weather storms that might overwhelm younger, less established institutions.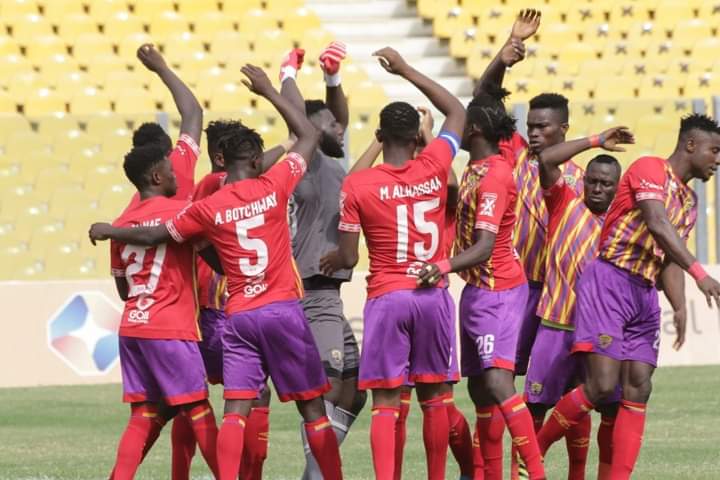 Still, the last ten or so of those years, during which the club hasn't won any major trophy, have gnawed away relentlessly at Hearts' pride and belief. Fixing that would be key to Boadu's success — and his survival, at the risk of quickly becoming the 20th casualty in Hearts' bid to end that drought.
Boadu's record suggests that feat, only if Hearts are patient and trust the process, isn't beyond him. Much of that impressive record has been constructed over the past four years, at the helm of another Ghana Premier League side.
Towards the end of 2017, Boadu took charge of Tarkwa-based Medeama, his first top-flight employers. The team he inherited was by no means terrible, having won two FA Cup trophies in the preceding four years, and, only in the previous season, embarked on an exciting continental run that saw them beat the two teams that would go on to be crowned champions of Africa's inter-club competitions.
In the league, though, Medeama were very much also-rans. Their average position, in the last five seasons before Boadu arrived, had been mid-table or thereabouts, falling way short of glory.
In Boadu's able and skilful hands, however, Medeama were transformed, moulded into a team capable of contending. He never quite managed to reel in any silverware, but that was hardly through some deficiency of his.
Two of the three league campaigns he oversaw were terminated halfway — first by a corruption exposé of Ghanaian football that brought the whole house down in 2018 and, two years later, by the coronavirus pandemic.
Medeama, both times, were well-placed and within striking distance of the title, but ultimately denied the opportunity of bringing their challenge to a potentially triumphant conclusion.
The current season presented the Mauve & Yellow with another shot at realizing those lofty ambitions, and despite a torrid start that saw them win just once in the first seven games, Boadu turned things around. That revival has dragged Medeama into more familiar, more befitting realms: fourth on the table, and just two points off the top.
Medeama's resolve to build on such great momentum — readying themselves for a proper onslaught in the second round of the season — informed their latest transfer business, some of which had already started to pay off under Boadu.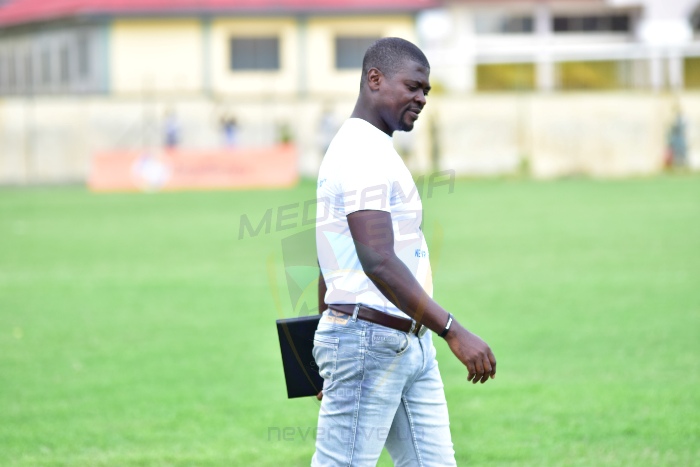 But the young coach has now turned down the chance to drink in the potential long-term gains, choosing, instead, to live out that dream with a club which — though endowed with a more ingrained culture of winning — has lost much of its bite.
However that new adventure plays out, Boadu would struggle to shrug off thoughts of what one full season in Tarkwa, at least, might have yielded.
Enn Y. Frimpong — Ink & Kicks