For Liverpool fans, the 2021 Africa Cup of Nations (AFCON) was hardly worth looking forward to.
In a Premier League title pursuit that had the Merseysiders already losing ground, with other trophies beginning to look like more realistic targets, Liverpool's loss of two of their most potent attackers — Mohamed Salah and Sadio Mane — to the AFCON in bleak mid-winter felt like the end of world.
It's been anything but.
That's partly because the Premier League has been on break for almost a fortnight now, and partly because Liverpool have fared far better without the aforementioned duo than anyone had anticipated.
Five of six games have been won, with the only exception being a Carabao Cup home draw with Arsenal that was rectified a week later in the reverse; across that quintet of victories, an average of three goals have been scored.
A blip when Manchester City visited Southampton in the last round of league games has helped Liverpool bridge the gap between themselves and the leaders just a little (with a game in hand), and Jurgen Klopp's men can also now look forward to a first domestic cup final in six years.
Not bad at all.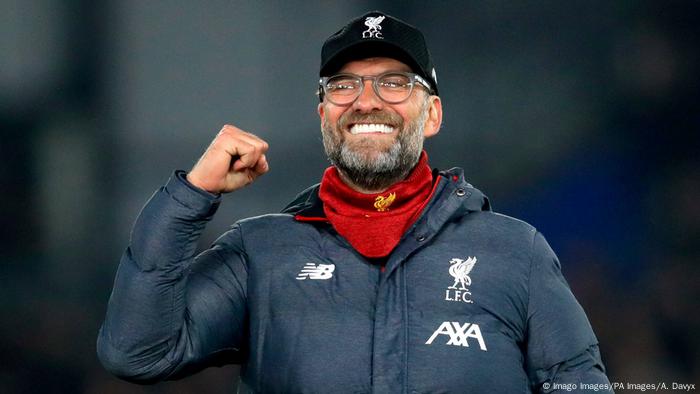 That has meant Klopp and the entire Liverpool family have been able to follow the AFCON with much more free time on their hands and much less apprehension in their hearts.
And there has been plenty of reason for joy and pride, too, as Salah and Mane have led their respective countries, Egypt and Senegal, to the final that would be played on Sunday evening at Yaounde's Olembe Stadium.
It's not due until some hours after Liverpool finish their FA Cup fourth-round game against lower-tier Cardiff City — won 3-1 — so Klopp and the rest of the Reds can make good on his promise that they "will watch it definitely".
Really, why not?
"They both have the chance to achieve something big," Klopp said about Salah and Mane, speaking ahead of his team's cup game.
The players would feel history beckoning, certainly, but they'd feel, too, the weight of expectation. Each has come this close to tasting AFCON glory before, Salah in 2017 and Mane at the very next edition, missing out by the odd goal. In this clash, between the tournament's last two losing finalists, they have a chance to attain redemption.
At 29 — both turn 30 before the first half of 2022 is over — Salah and Mane won't have many more chances to secure that one piece of silverware which would seal their legacies, at least in the eyes of their compatriots.
***
Salah is, quite comfortably, the biggest name in Egyptian football history — as far as the rest of the world is concerned, that is.
Back home, however, the belief is that he needs to inspire the Pharaohs to achieve tangible success in order to surpass — or even match — any in the pantheon of his illustrious, well-decorated predecessors.
For Mane, the mountain to climb isn't as high or as steep, yet it's no less daunting. Senegal's annals at the AFCON are nowhere near as gilded as Egypt's; no Senegalese has ever had a continental title to his name, and that's the sort of story he is out to help rewrite.
He leads the charge, even if teammate Kalidou Koulibaly has the armband, and should this generation go on to end that wait, theirs would be considered the greatest ever — greater, even, than the so-called Golden Generation of the early noughties — and Mane would take his rightful place as, unarguably, Senegalese football's finest.
There is an AFCON only next year, in Ivory Coast, but you get the feeling that neither player wants to wait another 18 months to get this particular monkey off their back. And both have lived up to their side of the bargain thus far, having had a hand in a combined 61% of all goals scored by their teams at these finals.
For all that they have achieved together at club level in the last few seasons, there has always been a healthy rivalry — real or perceived — between Salah and Mane, but this final would be as intense as it has ever been; perhaps more intense than either would have wished for, but a duel they'd relish nonetheless.
"It will be exciting on Sunday," said Klopp, who knows the pair and the relationship they share better than most, before going on to point out the painfully obvious truth.
"One will be really happy after, the other much less so."
Klopp has a keen awareness of what the winner and the loser would each feel like; he has won, and lost, a major final with both players. He has had to celebrate and commiserate with both in the not-too-distant past, and he'd have to do it again.
When Salah and Mane return — and Klopp would want them back as soon as possible, as Liverpool prepare to pick up from where they left off in their quest for Premier League glory — the German will appreciate the need to match the mood of each.
The player "really happy" would surely enjoy the company of Klopp's gregarious — even boisterous — self, typified by one of those famous hugs of his that nearly squeezes the life out of you; the player "much less so" would gladly sink into Klopp's arms, too, even if only to help squeeze some of the sorrow out of their soul.
All Klopp needs to figure out is how to balance his own emotions; a small matter for "a little tournament", surely?
***
At the start of almost every AFCON edition in recent memory, the figures are compared: how many expatriate coaches are present? And how many natives?
For Cameroon 2021, the numbers initially stood at 14 to 10, in favour of the locals.
Three weeks later, it's 1-1: Aliou Cisse (Senegalese) of Senegal versus Carlos Queiroz (Portuguese in every sense, even if born in Mozambique) of Egypt.
Since the turn of the century, the AFCON has been won five times each by natives and expatriates, but this would be the first 'Native vs Expatriate' showdown in nine years. Few would have believed, by the end of the group stage, that these two pre-tournament favourites could even get this far.
Senegal topped their group but scored just once, only doing so from the spot in their first game. Egypt lost their own opener, then scraped six points from their next two matches with narrow wins.
The Lions of Teranga have since turned on the style, scoring at least two goals per game since the Round of 16, and taking little more than 90 minutes to overcome each of Cape Verde, Equatorial Guinea, and Burkina Faso.
Egypt haven't been as ruthless yet, and appear to have little interest in doing so. They've had to go all the way, thrice to extra-time and twice beyond, just to keep going. But, hey, who dares question the methods of a country that has won the AFCON more often than any other?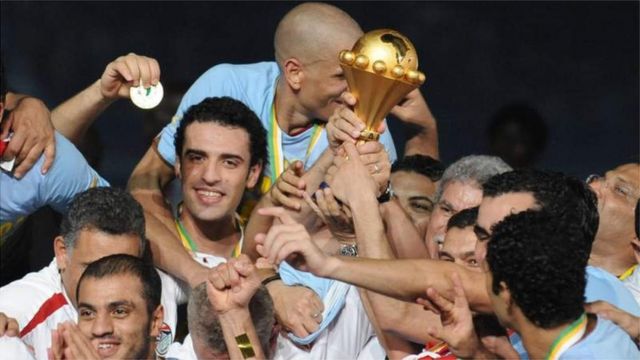 In tournament football, after all, the end truly justifies the means. It's purely about winning, no matter what strategy is employed; style means very little here, if at all, more so in the final.
It's a lesson Cisse learned the hard way at the end of the last AFCON final, when Baghdad Bounedjah's very fluky goal swung the result — and the trophy — Algeria's way.
What Cisse did in the immediate aftermath of that crushing setback, though, boggled the mind. It lingered long in the memory, too, and appears to be making so much sense now, in a way that wasn't readily apparent at the time.
The former Portsmouth man, clearly crestfallen, crossed the pitch's length and breadth, stopping only to pick up his equally heartbroken players and bringing them — along with every other non-playing member of the Senegalese contingent — together in a huddle, even as the Algerians made merry.
Cisse then took his spot in the middle and delivered a passionate sermon — the contents of which, though not audible to the world around them, was clearly rousing. Quite a rallying cry, it must have been.
Not much of that might have sunk into those heavy hearts at the time, but Cisse's words — along with the lessons picked up in the intervening three years — have helped bring them back to this stage: a second chance for Mane and Co. to win an AFCON final — and a third for Cisse.
***
Cisse's first opportunity — as a player — came at the same edition of the AFCON at which Queiroz appeared as South Africa manager. The 68-year-old wouldn't remember that experience too fondly, however, after suffering a quarterfinal exit at the hands of hosts Mali.
It was, at the time, the worst performance of the Bafana Bafana at the finals, having returned with at least bronze from their three previous AFCON appearances.
At Cameroon 2021, Queiroz's sophomore outing, he hasn't won himself any new fans with his tactics or behaviour. The football hasn't been enrapturing, while a siege mentality has been created — deliberately or otherwise — especially as Egypt's campaign entered make-or-break stage.
From berating referees on the touchline to boycotting press conferences and criticising officials/organisers, Queiroz and his technical team haven't been on their best behaviour; for all that, the Egyptian FA has copped a fine, while neither Queiroz nor his assistant, Roger De Sa, will be on the bench for the final.
But while Queiroz's impact will still be felt, he'd be very much reliant on the hands-on efforts of a group of distinguished former national stars who have been invaluable members of the backroom staff since the former Real Madrid boss' appointment five months ago.
Diaa Al-Sayed, who'd likely run affairs in the dugout in Queiroz's absence, worked with the likes of Salah and fellow Premier League star Mohamed Elneny in their years as junior internationals.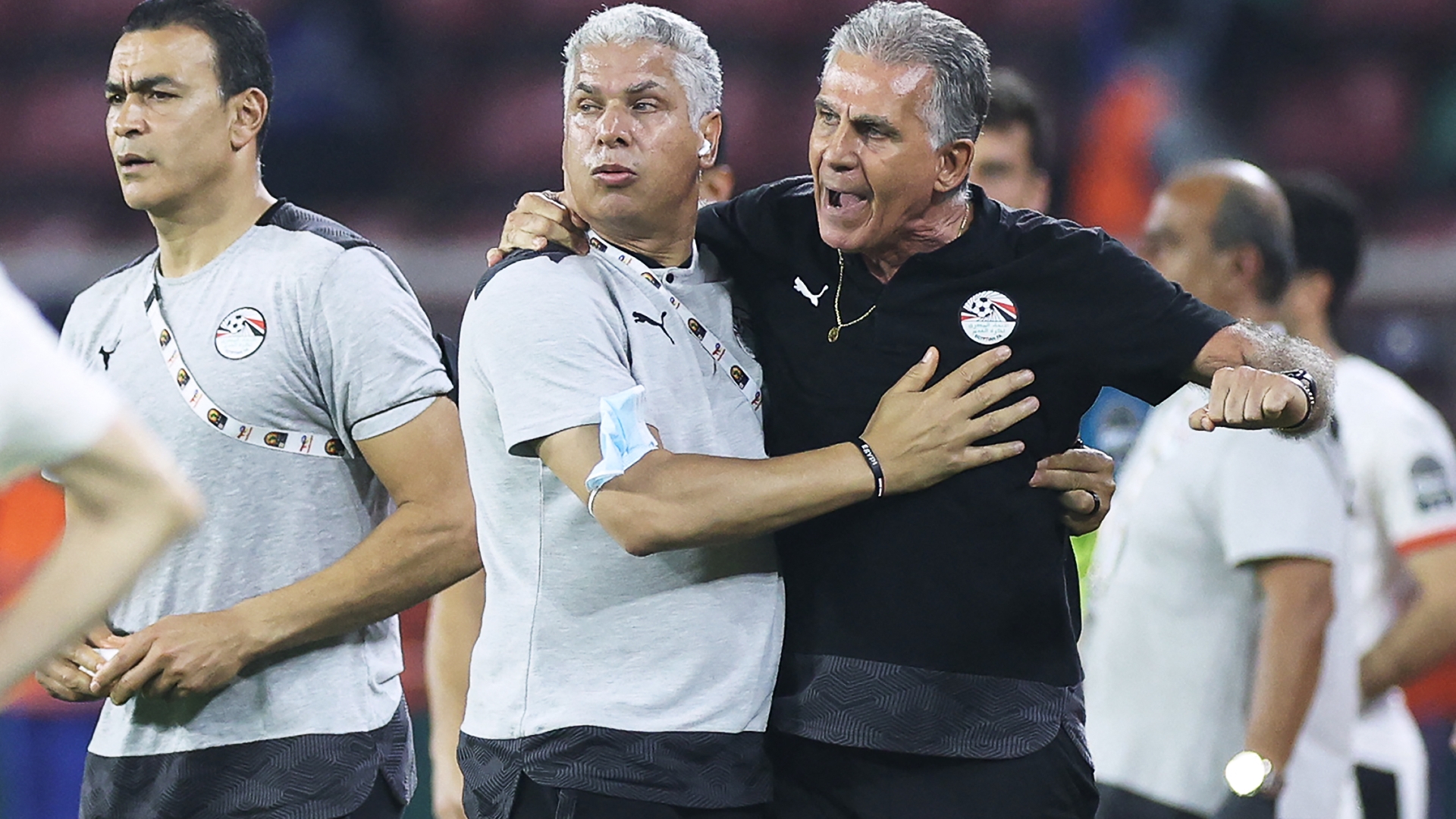 His three companions — Wael Gomaa, Mohamed Shawky, and Essam El Hadary — all featured prominently in collecting the unprecedented succession of AFCON titles (2006-10) that took Egypt well-clear in the tournament's winners' charts.
Egypt haven't yet fallen off their perch, but they lost their way a bit after completing that historic treble. They missed the next three editions of the AFCON, in fact, but reaching the final in two of the three that have followed sends the message that they're back for good.
With a record-extending eighth title — 12 years removed from their seventh — Egypt could properly announce that comeback.
***
And so welcome to the closing act of AFCON 2021 — but also just the first scene of three, really, as the finalists are also due to contest a two-legged playoff tie next month for a ticket to the 2022 FIFA World Cup.
For tonight's vanquished, then, that could bring more misery or revenge; for tonight's victors, more joy or a bitter aftertaste. Either way, Klopp would need those bear hugs again when that time comes.
Salah and Mane, surely, would need them.