There were six more tie-breakers that could have separated Ghana and South Africa at the top of CAF's 2022 FIFA World Cup qualification Group G — down to fair play points and even the seemingly obsolete drawing of lots — but, in the end, only the third of nine was required.
In that sense, then, the margin by which Ghana eliminated South Africa weren't so, so fine, and yet it will go down as the finest of all the African teams to make it to the final round of the qualifying series.
Sunday's last group game, the cliffhanger in Cape Coast, was a vignette of both teams' campaigns: a tight contest, not lit up by as much quality as you'd expect of two continental heavyweights, and with little — just the odd goal, in fact, but more on that soon — to separate the pair.
Tensions had been simmering well ahead of the game, with neither nation wanting to concede even a single blade of grass — literally — that might weigh in the other's favour, but concerns in the South Africa camp only grew as the grand climax with Ghana drew closer.
Why, for instance, did they have to travel "nine hours" by road from the Ghanaian capital to Cape Coast for the game?
(Answer: the airport in Cape Coast remains a promise, the traffic in/around Kasoa is legendary and, oh, a little exaggeration never hurt anyone, did it?)
And then there was the series of needless warnings by neighbouring Zimbabwe's head coach Norman Mapeza — needless, yes, because Bafana Bafana were here only two years ago and need no caution about what it is like to play the Black Stars in Cape Coast — that may only have heightened South Africa's siege mentality.
With all that in mind, it only required one controversial decision or two to set South African fears alight. And according to trainer Hugo Broos, speaking after his first loss in three games against Ghana, there were more than just one or two of those.
"I'm not happy, really not happy with the way the referee handled the game today," the Belgian, champion at the 2017 Nations Cup, said. "He let Ghana play in an aggressive way. I've nothing against that, but it has to be for both sides. And that was not the case today."
No decision left Broos and Co. seething more than the penalty — yea, the aforementioned 'odd goal' — with which Ghana secured the narrow victory and which, in the final reckoning, slipped the Black Stars through to the next round.
Now, two things about the spot-kick awarded by Maguette Ndiaye of Senegal — and converted by skipper Andre Ayew with all the expertise of a man taking in a 100th international cap — were indubitable: there was contact, and Leicester City man Daniel Amartey went down (albeit a tad dramatically).
One thing, though, remains subject to doubt and debate: just how much contact was there to induce that wild a fall?
Ndiaye's proximity to the 'crime scene' and his subsequent decision suggests Rushine De Reuck indeed got enough of Amartey to merit the penalty concession and the yellow card that followed; very little in the way of remonstration from the Mamelodi Sundowns defender afterwards, noticeably.
After the game, one couldn't help but feel that this was one of those rare results that leaves the winner as — well, almost as — dissatisfied as the loser. Ghana would surely have loved to win more convincingly and less contentiously — which, with more precision in front of goal, might well have been the case long before the penalty incident — while South Africa might have scraped a bit more consolation from an easier-to-take defeat.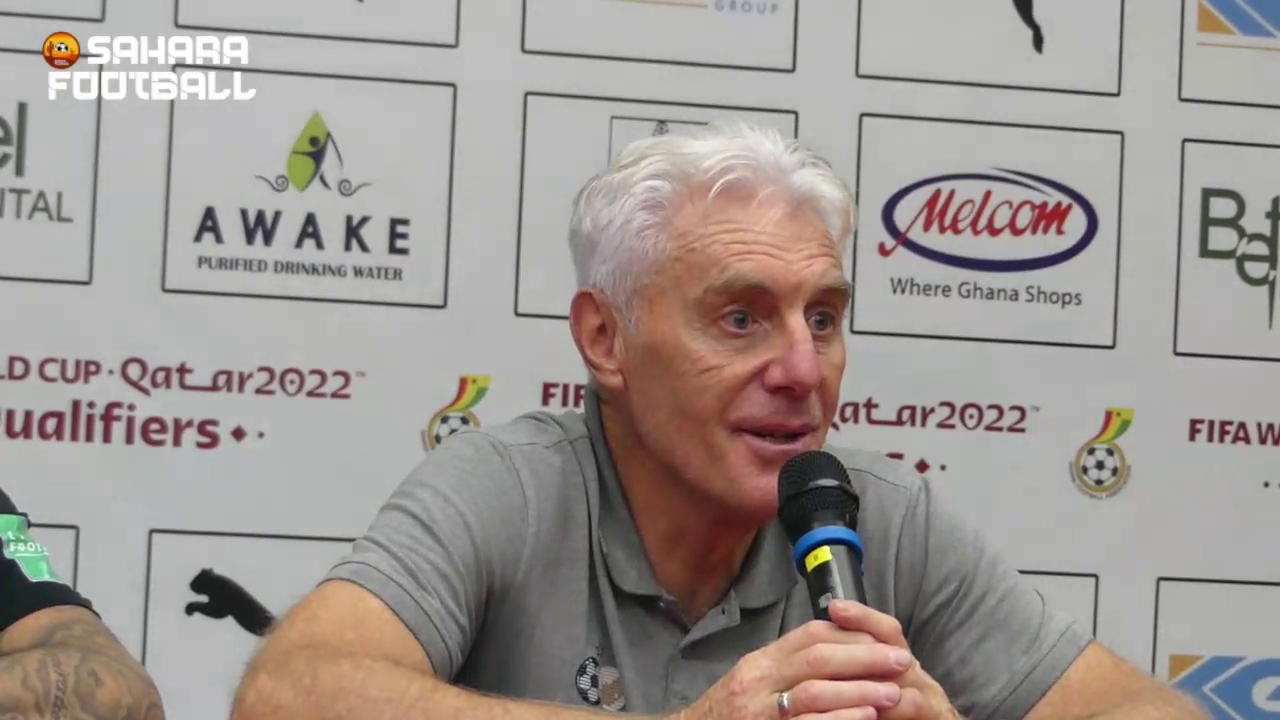 Both teams could have their way, eventually, if a complaint lodged by the South African Football Association (SAFA) — based on what they deem sufficient evidence of alleged match-fixing — is heard favourably by FIFA/CAF.
Don't hold your breath, though; even more high-profile refereeing errors — real or perceived — during World Cup qualification around the globe in the past haven't warranted a replay, while the precedent South Africa appear to be banking their hopes on (also involving Ghanaian, South African and Senegalese protagonists, incidentally) isn't exactly identical.
Whatever happens, though, the 25-year rivalry between these two giants has taken on an entirely new — less healthy, and certainly less friendly — flavour. South Africa have traditionally reserved their bitterest sentiments for Nigeria — as have Ghana — but one suspects they'd now be saving some of that intense hostility for another football-crazy west African nation.
All that drama is firmly behind Ghana, though, at least for now. If there is any genuine reason for concern as things stand, it is about how the Black Stars would navigate a challenging 2022 international schedule. Much of head coach Milovan Rajevac's work since his September reappointment has been rushed, and time is a luxury he hasn't had plenty of.
Now, though, he'd look to, more thoroughly, build a team — one without the obvious frailties of the current Black Stars side — in his image. The strength of that final product would be tested and refined in the crucible of January's Africa Cup of Nations — which, by the way, Rajevac is also tasked to win — ahead of March's Qatar 2022 playoffs, when the 67-year-old would hope Ghana has what it takes to match and overcome any opponent they might be paired with.
And so for Ghana, life goes on; it may take a while, but South Africa could eventually arrive at the same realisation.