One of the common ironies of life is that even the best of opening performances could precede a truly terrible climax to a show, and nothing has demonstrated this scenario better than Liberty Professionals' eventful, yet ultimately forlorn, 22-year spell in the Ghana Premier League.
The journey has been akin to the unfortunate encounter between the innocent deer, only trying to find its way across the road in the middle of the night, and the speeding driver in a hurry to get home.
It could only end one way: a stony-hearted hit-and-run chauffeur on the loose, and a hapless, helpless, hopeless deer squirming, twitching and agonizing on its last breath.
Like that ill-fated deer, Liberty's final years in the Ghanaian top-flight were odious, even undeserving, for a club that has given so much to Ghana football. At times, they were frustrating to watch, and becoming one of the whipping boys of the division – losing 5-1 to Ashanti Gold, 4-1 to Dreams, and 5-0 to WAFA – was completely unlike Liberty.
But this sport is no respecter of reputation… or endearment… or even history.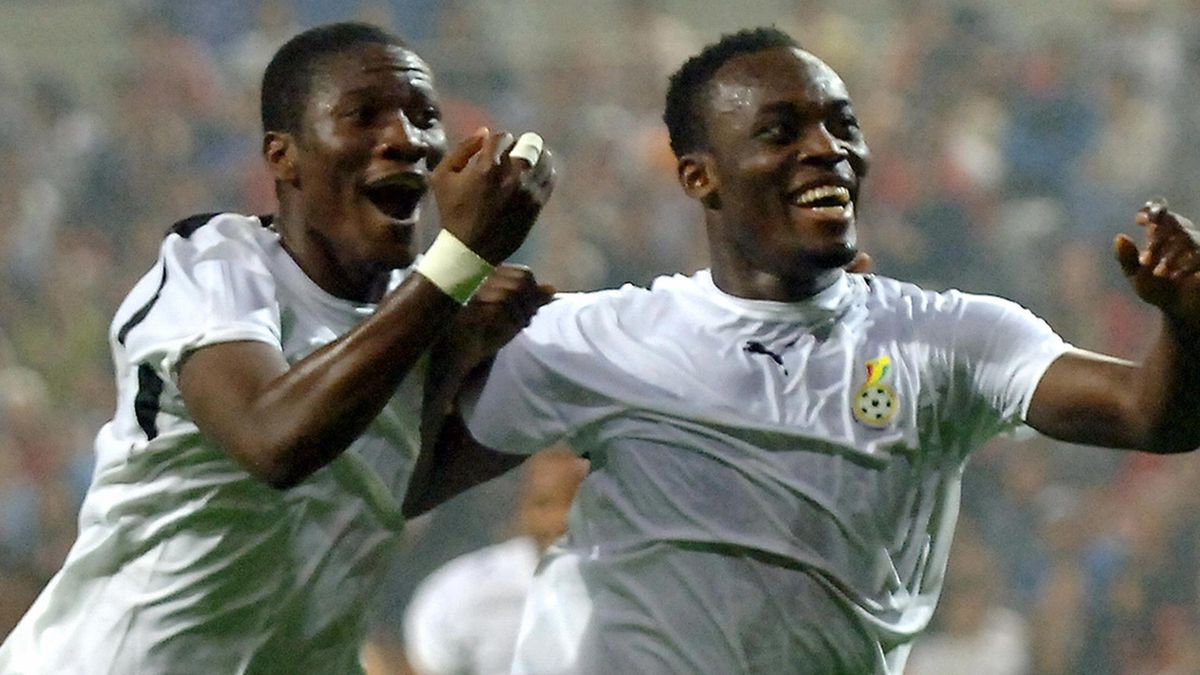 For the better part of the last two decades, Liberty was undoubtedly the talent factory supplying Ghana's 'golden' generation of footballers. They gave us the likes of Asamoah Gyan, Sulley Muntari, Derek Boateng, Kwadwo Asamoah and Michael Essien – players who excelled at youth level and progressed to become international stars.
But they don't make them that good anymore, with Liberty now way behind relative newcomers WAFA and the Right to Dream Academy in the business of churning out players and launching them to stardom.
Whereas Liberty-produced players used to dominate the national roster between 2004 and 2017, you'd struggle to find any in the last four years, with only Italy-based Kwadwo Asamoah holding down a spot in the Black Stars. But even he, in the twilight of his career, has lost his place, and since 2019, no Liberty player — past or present — has earned a senior national team invite.
That is also a reflection of how Liberty have been a pale shadow of their old selves in recent years. The Scientific Soccer Lads have lost their DNA, with a side that once were perennial top-four campaigners having battled relegation in the last few seasons. They narrowly escaped in four of the past five campaigns, but it was only a matter of time before their good fortune finally ran out.
Now, it has.
When you play with fire, you're likely to get burnt at some point, and Liberty were made to find that out the hard way. Frustration, mortification and desolation was the order of the day when Liberty hosted King Faisal a week ago on the final matchday of the 2020/21 season.
Andy Sinason, assistant coach for the Dansoman-based club, couldn't sit through the first half. Endlessly pacing on the touchlines, Sinason's reaction to every chance Liberty missed — a chance to get that life-saving goal — was to look up to the skies and soliloquise.
But he wasn't alone.
Sinason's boss Sellas Tetteh, the experienced tactician appointed in April to steer the club away from the brink, was equally restless. On the pitch, the Liberty players couldn't do much, either. They desperately needed to win to retain their status as a top-flight team, but Faisal were not ready to indulge them.
Resolute in defence and unwavering in their desire and fighting spirit, Faisal repelled everything thrown at them. As the minutes ticked at the WAFA Park, the tension engulfing Liberty's bench was palpable; even the fans watching from home could feel it.
The first real opening fell to Maxwell Ansah, who headed wide after being left unmarked in the Faisal box. Sinason, watching on from the bench, had his head in his hands. Prosper Ahiabu went close a few minutes later, deftly controlling the ball on his chest after it had been headed out from a corner-kick. He could only steer his shot wide, however, disappointingly.
Arguably the best chance of the game, though, fell to Kweku Karikari, after he was played through early in the second half by Ahiabu. The bulky striker timed his run, ensuring he was one-on-one with Faisal goalkeeper Danlad Ibrahim.
It was just not meant to happen, though. Karikari tried to place the ball at the far left but his shot was not only feeble, it also lacked direction, allowing the confident Danlad to parry it away.
In such high-pressure matches — a battle for survival, as this one was — there's always bound to be a hero and/or a fall-guy, and that missed chance put Karikari in the latter category. It ultimately proved costly as Faisal held firm for a goalless draw, securing their own safety. Liberty, on the other hand, will be playing in the Division One League next season, for the first time since getting promoted in the late nineties.
But, perhaps, this is for the best. The club has been steadily drifting away from its ideals and foundations for some time now and their demotion could give them the chance to reflect and reboot.
"At the end of the league, we have to look at our strong points, our weaker points," Tetteh said, after Liberty's fate was sealed.
"By doing that, we might identify the kind of players in which positions we need. So really we have drawn again, now we are going back and we shall get some time and think about all those things and come back stronger."
The zonal classification of the second-tier makes it an arduous task for any team to successfully compete. But Liberty need such adversity, a reminder that nothing is guaranteed in football, to rediscover their mojo.
And through this, they may yet re-emerge as the Liberty we used to know: the team that represented the gold standard in youth development, that had a crystal-clear sense of purpose, that treated us to such beautiful football, and that which Dansoman — and the entire country, as a matter of fact — fell in love with.
Emmanuel Ayamga — Ink & Kicks