A little over a year ago, the future of Ghana's domestic football was shrouded in doubt and uncertainty. The previous year, 2018, had brought the country's biggest ever sporting scandal, erupting from a corruption exposé by undercover journalist Anas Aremeyaw Anas, that ripped the Ghanaian game from top to bottom.
It left scores of 'football people' naked, with Ghana Football Association (GFA) president Kwesi Nyantakyi barest, his hitherto well-tailored, elegant, flowing robes tattered beyond repair. Nyantakyi, then also a senior official with football governing bodies at continental and global levels, was hurled off the throne he had occupied for well over a decade into exile, into the place where there is weeping and gnashing of teeth, for good a very long time.
All that remained for Nyantakyi in football was the small matter of deciding the fate of Wa All Stars — the club he owned and had steered to league glory only two years prior – yet the process proved anything but straightforward. It wasn't settled until sometime in 2019, when a bid fronted by retired Ghana full-back and Premier League star John Paintsil – led, in fact, by businessman Richard King Atikpo – secured ownership of All Stars, and switched things up immediately. The club wasn't exactly left tainted by its former owner's humiliation, but the new chiefs proceeded with a makeover anyway.
First, All Stars was relocated from the Upper West Region to the national capital, Accra, then renamed Legon Cities, and quickly established itself as the league's most exciting club, though not so much on the pitch as off it. Their brand new bus, a shimmering black beauty, wowed us last season, as did the convoy of luxury cars that the team travelled with. And it's not just on the road that Cities caught the eye; their home games at the Accra Sports Stadium, ignited by some of Ghana's finest entertainers, thrilled, too.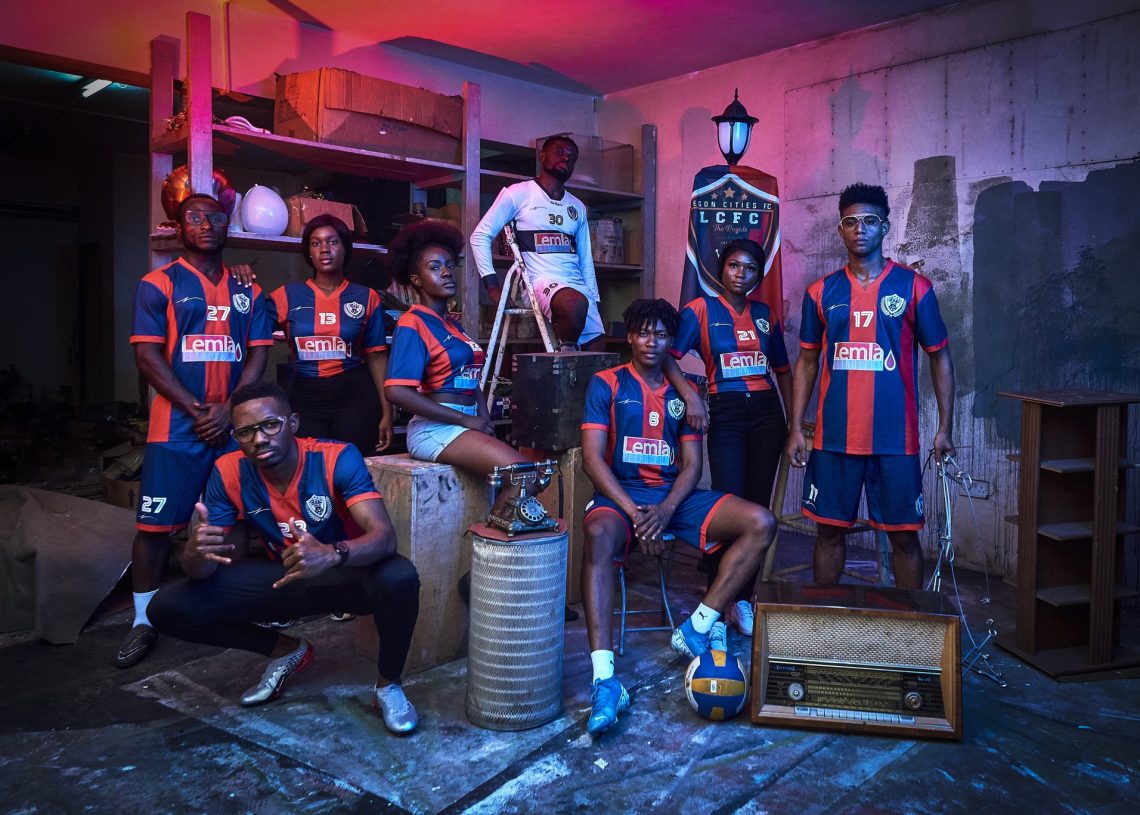 But if none of that – the flashy vehicles, the pre-match mini-concerts, or even the classy jerseys – got your attention, Cities' latest act surely has. On Sunday morning, days after teasing it on Twitter, Cities confirmed news that had long spilled over on the grapevine: Asamoah Gyan, arguably the most popular Ghanaian footballer of his generation and holder of a bunch of national records, has joined the Royals.
For good measure, the former Ghana captain checks in with Mathew Anim Cudjoe – Gyan's 16-year-old protégé and heir apparent (though not, by any stretch, a like-for-like successor). Asante Kotoko – the club that Gyan had always declared a long-held desire to play for, and for whom Cudjoe featured on loan last season – had made efforts to recruit both, but talks broke down due to the sheer financial weight involved.
Cities sensed a coup, swooped, and clearly had fewer qualms about splashing the million dollars or so required to get the deals over the line. It's an investment the club's backers deem worthwhile and, spun right, it could well be. Gyan is a powerful personality to have on the field and, though well into the twilight of his career, a wily old fox in the box. But this isn't merely about how much – or, realistically, how little – Cities could squeeze from Gyan's 34-year-old body (which turns 35 in *checks calendar* 20 days); it's more about how much could be squeezed from his brand – a whole lot, in fact.
Gyan is a certified crowd-puller, a goose certainly capable of laying golden eggs, and a one-man circus (yes, even without his occasionally troublesome retinue). An old face for a new project, and a deafening statement of intent, Gyan's pricey acquisition is the biggest proof yet that Cities have arrived. It would be interesting to see what the nouveau riche club makes of the former Sunderland forward's presence, but it's unmistakably clear – yes, even at this early stage – that Gyan elevates his new side to a status not reached in its current existence or the previous one. They now are, if not the team to beat, definitely the one to watch.
The 'Baby Jet' is in town, ladies and gentlemen, and the flight takes off soon. Ready?
Enn Y. Frimpong – Daily Mail GH