Inaki Williams, for much of his life, had lived a lie, even if through no fault of his.
The rest of the world – and, perhaps, Inaki himself – had always believed the well-documented story, told over the years, about how one of his parents, a Ghanaian, had met and married the other, a Liberian, before migrating to the Spanish city of Bilbao and starting a family there.
As Inaki, the first of their two footballing sons, grew up and found a career in the sport, that erroneous tale about his background followed him along, until he let the cat out of the bag himself in an interview with Madrid-based football journalist Sid Lowe originally published in October 2021 by The Guardian.
It wasn't the first time Inaki had openly told the story, actually, but this version filled in other gaps about his actual roots, shedding light on the torrid journey that brought his dad and mom to their present station and the bit of falsehood concocted to secure and guarantee refugee status.
"[My immigrant parents] reached Melilla, climbed the fence and the civil guard detained them," he told Lowe.
"They didn't have papers and came as migrants, so you get sent back. When they were in jail a lawyer from [the Catholic aid organisation] Caritas who spoke English said: 'The only thing you can try is tell them you're from a country at war.' They tore up their Ghanaian papers and said they were from Liberia to apply for political asylum."
Thus was the creation of an illusion which would change the young family's life forever, but also obscure – for a good while – the truth about Inaki's origins. The only countries he had ties to, it turned out, were Spain – where he was born – and Ghana, from where both of his parents hail.
In the years since Inaki emerged as a prospect at hometown club Athletic Bilbao, successive Spain coaches have shown very little interest in making him a part of their plans, limiting the forward to just that odd outing in a pre-Euro 2016 friendly match against Bosnia and Herzegovina.
Ghana attempted – not just once, but unsuccessfully every time – to drag him out of the international wilderness into a national team where he could play – and play regularly – but Inaki only had eyes for the land of his birth.
It was a stance that he made sure to state in no uncertain terms, in case anyone believed he was ever going to have a rethink, in his aforementioned exclusive narration of his life story.
"Ghana tried to convince me, but I was born in Spain, in Bilbao. I won't ever forget my family roots, but I feel Basque and can't con anyone. I would be comfortable with Ghana, I'm sure, but I shouldn't be there.
"My parents are from Accra and I really enjoy going. But I wasn't born or raised there, my culture's here, and there are players for whom [representing Ghana] would mean more. I don't think it would be right to take the place of someone who really deserves to go and who feels Ghana 100%."
With that, he drew a line under the matter, marking a point of no return; this, surely, was the sort of emphatic statement that you just don't come back from. And it was delivered with an air of finality, a tone that – though harsh to many a Ghanaian ear – sounded admirably sincere.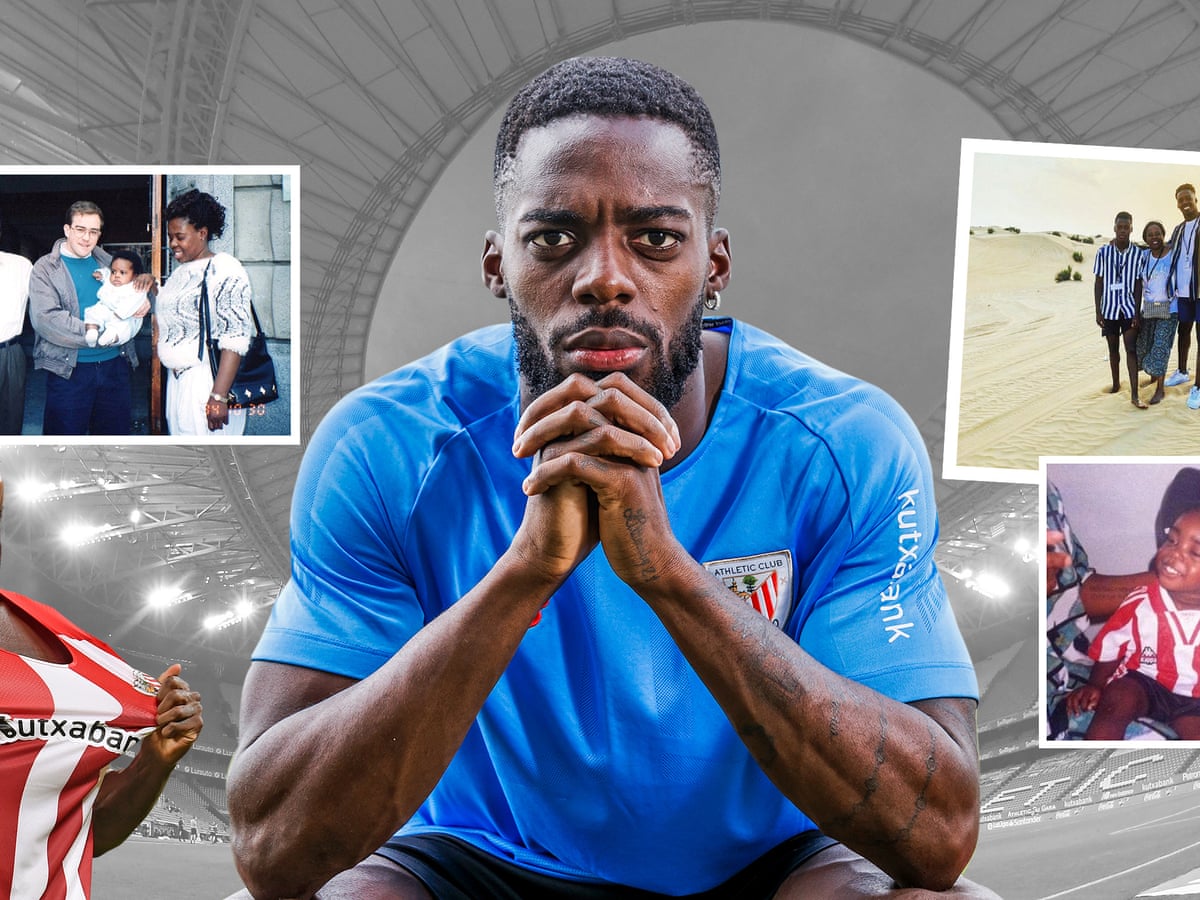 End of story, then?
Not quite.
A lot has changed in the eight months since those heartfelt comments were made – not much, actually, aside from the fact that Ghana have qualified for the 2022 FIFA World Cup set to come off later this year.
That feat has seen the Black Stars' stock rise, making the team suddenly attractive to even players who, until very recently, were convinced their international futures lay elsewhere; a raft of freshly-minted Ghana internationals are expected to be unveiled once the process of switching allegiances are completed.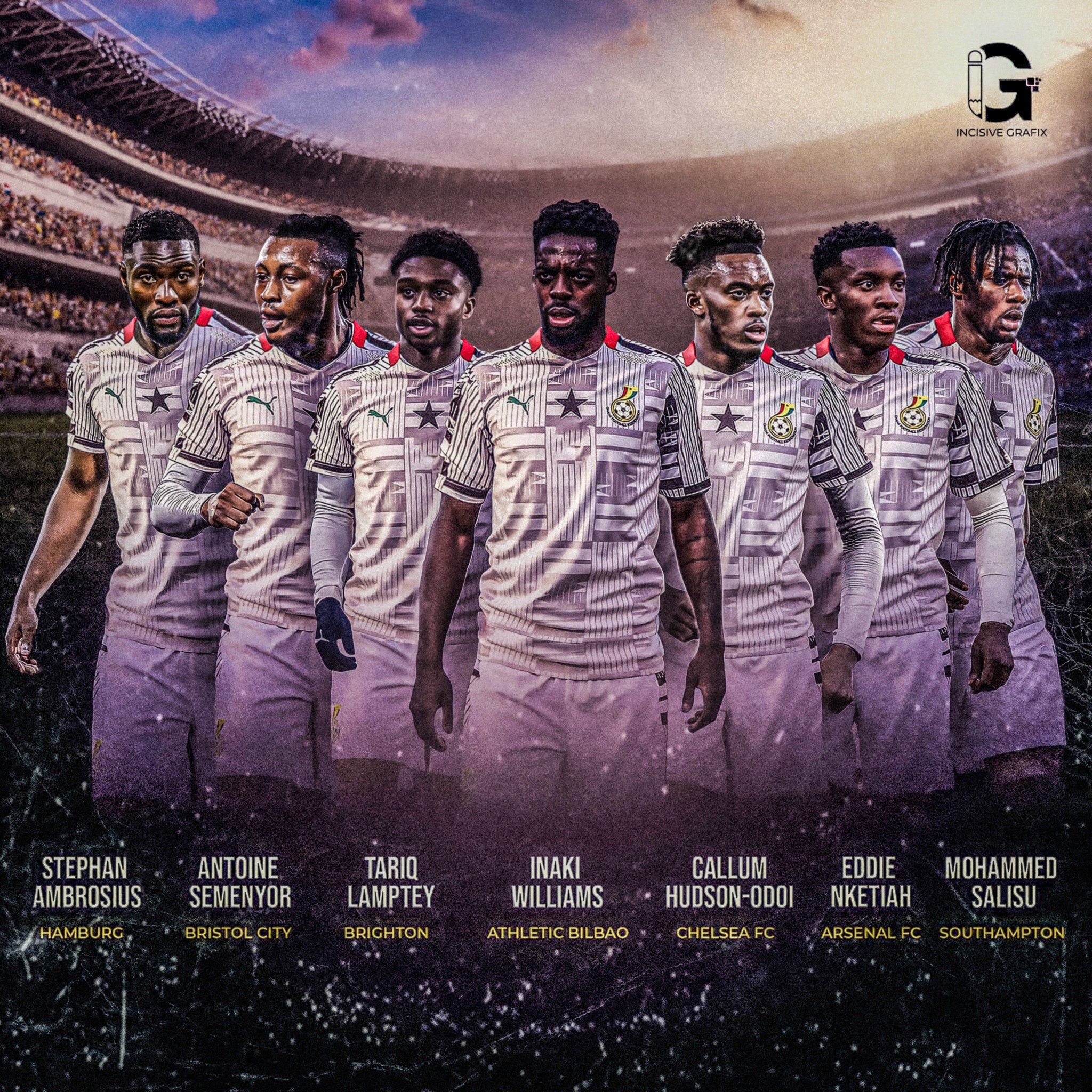 Most of these foreign-born/bred players – the likes of Tariq Lamptey, Edward Nketiah, and Callum Hudson-Odoi – could expect an almost unanimous welcoming cheer from their new countrymen when those loose ends are finally tied. If there is any among the new faces who may not be exactly sure of what reception he is going to receive, it's the one guy nobody really expects at the door: Inaki.
The first hint at a dramatic turnaround came when Inaki 'liked' a Twitter post revealing Ghana's Qatar 2022 group after the draw was held last April.
Things have advanced quite rapidly in the weeks that have followed, apparently, to the point where speculation – fuelled by the fact that Inaki and his junior brother, Nico, with whom he now shares a dressing room at the San Mames, are currently in town for the holidays – is rife that the deal is done and Inaki could be available for Ghana when the window for international football next opens.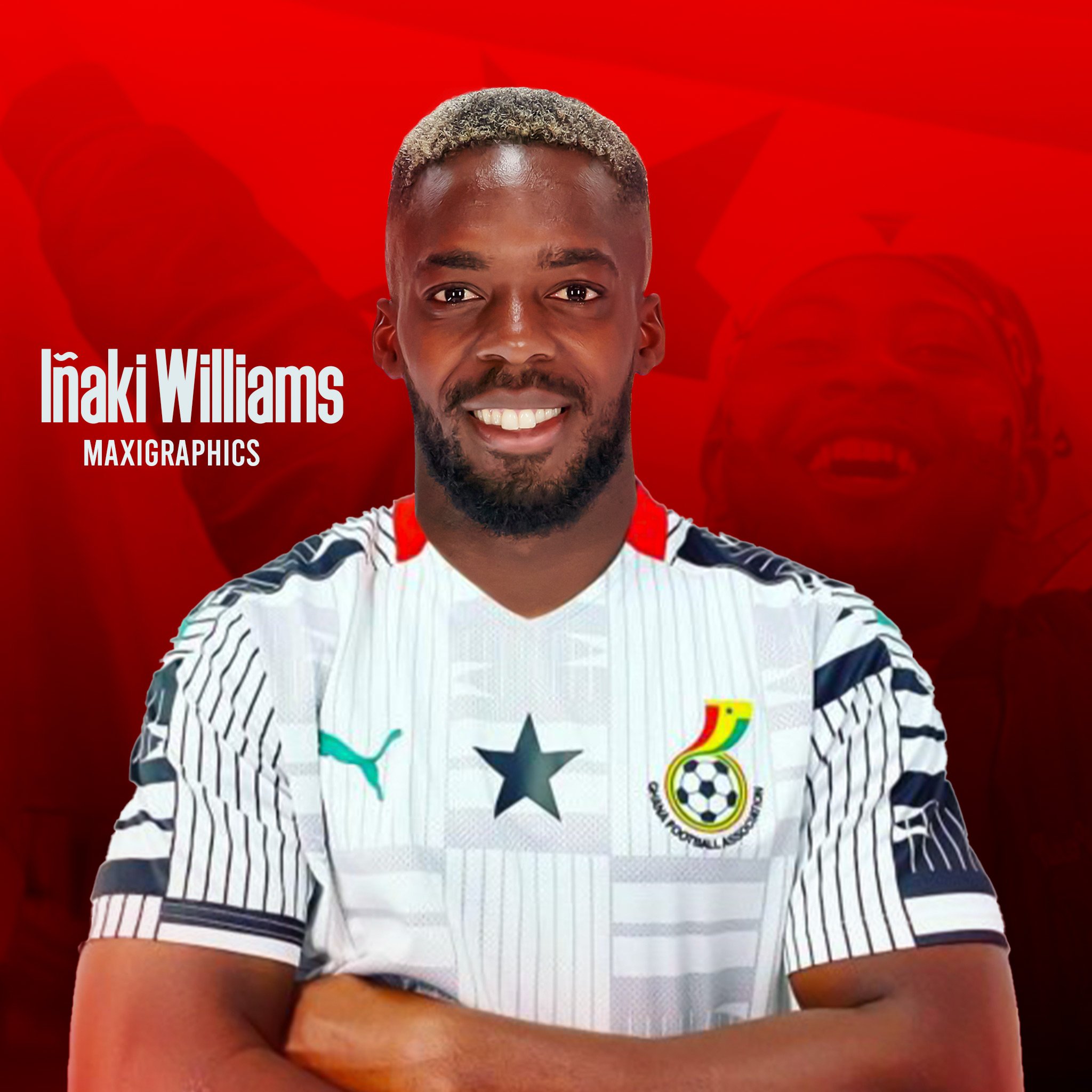 Inaki, of course, isn't a bad player to have. He has featured regularly for Athletic, one of Spain's better clubs, for the best part of a decade and excelled.
At 27 — he turns 28 next week — he is now in his prime, and even if his numbers as a centre-forward (73 goals in 340 games across all competitions in his senior club career, hitting double figures only thrice in eight seasons) don't exactly belong to elite category, Inaki's overall quality is indisputable. Guaranteed, too, is his near-constant availability.
But, hey, let's focus on the more pertinent issue here: are you ready to be "con[ned]"?
See, it would have been pardonable had Inaki left it at the fact that he "feel[s] Basque" (Basque being the region of Spain where he has lived his entire life), leaving just a little room for a change of heart someday – feelings change, after all, don't they?
Instead, he went on to slam the door behind him, suggesting it would be fraudulent on his part to play for Ghana; the thought of him now committing that very act of fraud, if the reports do come true, seems almost criminal.
Inaki is about to live a lie again – one all of his own concoction this time.