It's not very easy, you know, to find that exact point in history when African nations felt, more strongly than ever, that they could really take on — and conquer — the world in football.
Some would pick out Fifa's introduction of the U-16/17 World Championship/Cup in 1985 as that turning point, with African countries — Ghana and Nigeria, specifically — winning four of the first six editions, and seven overall.
Others would sift through the sands of time and come up with 1990 as the year when Africa's beacon of hope first flashed brightly, as Cameroon went on a remarkable run at the senior World Cup that began with an upset of holders Argentina heard around the globe.
A more accurate conclusion, though, would be 1996, when Nigeria became Africa's first-ever Olympic gold medallists in football.
Everything about that Nigeria team — the 'Dream Team', they called it — was, well, dream-like. More than anything, though, Jo Bonfrere's lads were late-show specialists, saving their best for last and doing so almost for the thrill of it.
Two late goals got them a priceless group stage win versus Japan, three of same (the last being that Nwankwo Kanu 'golden goal') saw them famously resurrect to overcome Brazil in the last four, before one more clinched glorious, glittering gold against Argentina.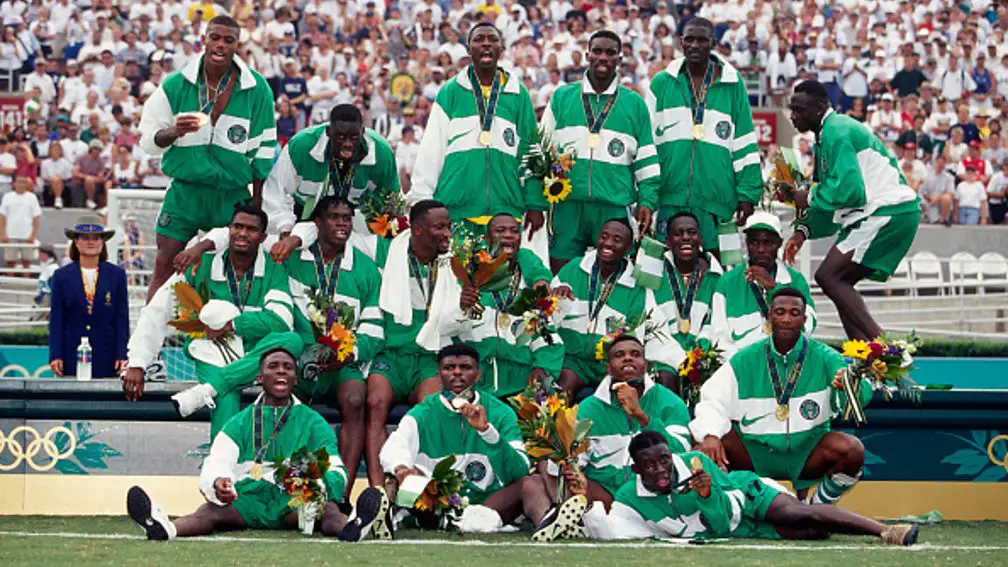 The inspiration probably came from the bronze-winning Ghana team in Barcelona four years prior — the first time an African side had ever made it to the podium, in fact — but Nigeria reaching new heights would, inevitably, inspire other nations on the continent to try to get there, too.
Few countries caught the glint of Nigeria's gold much more intensely then Cameroon, the rivals right next-door, and even fewer had reason/incentive to try to outdo the freshly-minted world-beaters.
Cameroon, of course, couldn't possibly outdo Nigeria, but they could — at least — try to match them, and that's just what they did at the next edition of the Games, hosted Down Under.
And they did it quite as dramatically as Nigeria did, especially in the knock-out matches: a golden goal to beat Brazil, a couple of late strikes to edge a Chile side that had thrashed the reigning champions in the previous round, and a penalty shootout victory clawed after going two goals down to fellow finalists Spain at half-time.
But there was another common thread — aside the appetite for comebacks, that is — that ran through both triumphs. Starting with Atlanta '96, the organisers had permitted the inclusion of a maximum of three players aged over the 23-year mark, and Africa appeared to make the most of that new rule.
Daniel Amokachi and Emmanuel Amunike — two of the three 23+ players Bonfrere had included for that tournament — got the leveller and winner, respectively, in the final; Patrick M'Boma, not far from his 30th birthday when Cameroon came out tops in Sydney, played a truly talismanic role for trainer Jean-Paul Akono.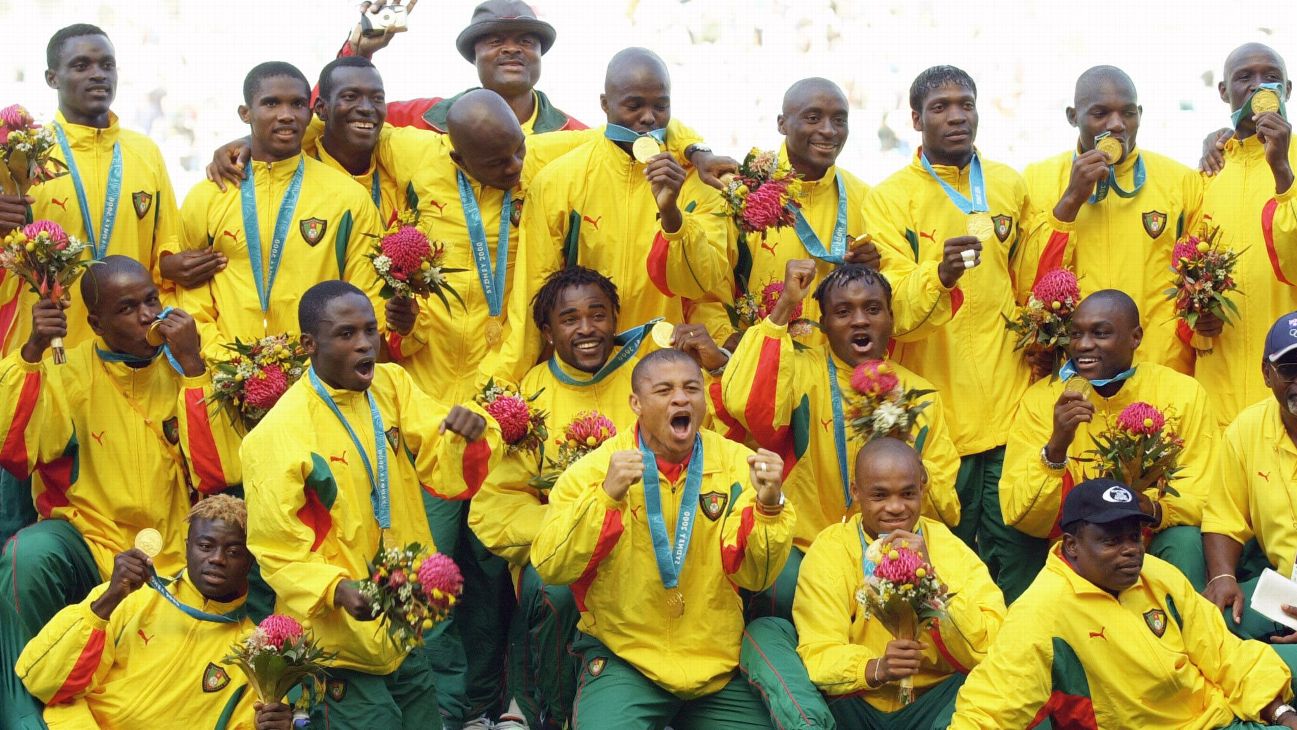 Africa was on a roll, and its major footballing powers appeared to be queueing up for their turns to savour Olympic glory.
But that queue, it turned out, was a rather short one, and what appeared to be the start of African dominance at the quadrennial showpiece has only proved a false dawn of sorts. Only twice since Cameroon's shimmering summer has an African team been decorated with medals, both — silver (2008), bronze (2016) — being Nigeria.
Success, put simply, has dried up for Africa at the Olympics, and the hope is that 'normal service' would resume when Tokyo 2020 — 12 months removed from its odd-year schedule due to the coronavirus pandemic, but with its official name retained to keep up the numbers — finally commences.
That would be the charge of three teams that have already been at the event a total of 14 times, with Egypt's 11 marking them out as the most experienced campaigners; South Africa (2) and Cote d'Ivoire (1) are the others.
Rather unsurprisingly, given how strong their domestic leagues are, Egypt and South Africa — from whom two clubs would emerge a week from now to contest the 2021 Caf Champions League final — have named squads dominated by local players.
Shawky Gharib and David Notoane — head coaches of the Egyptian and South African teams, respectively — would have loved to invite their biggest Europe-based professionals, but the clubs that own some of these players have refused to release them (as is, of course, their right).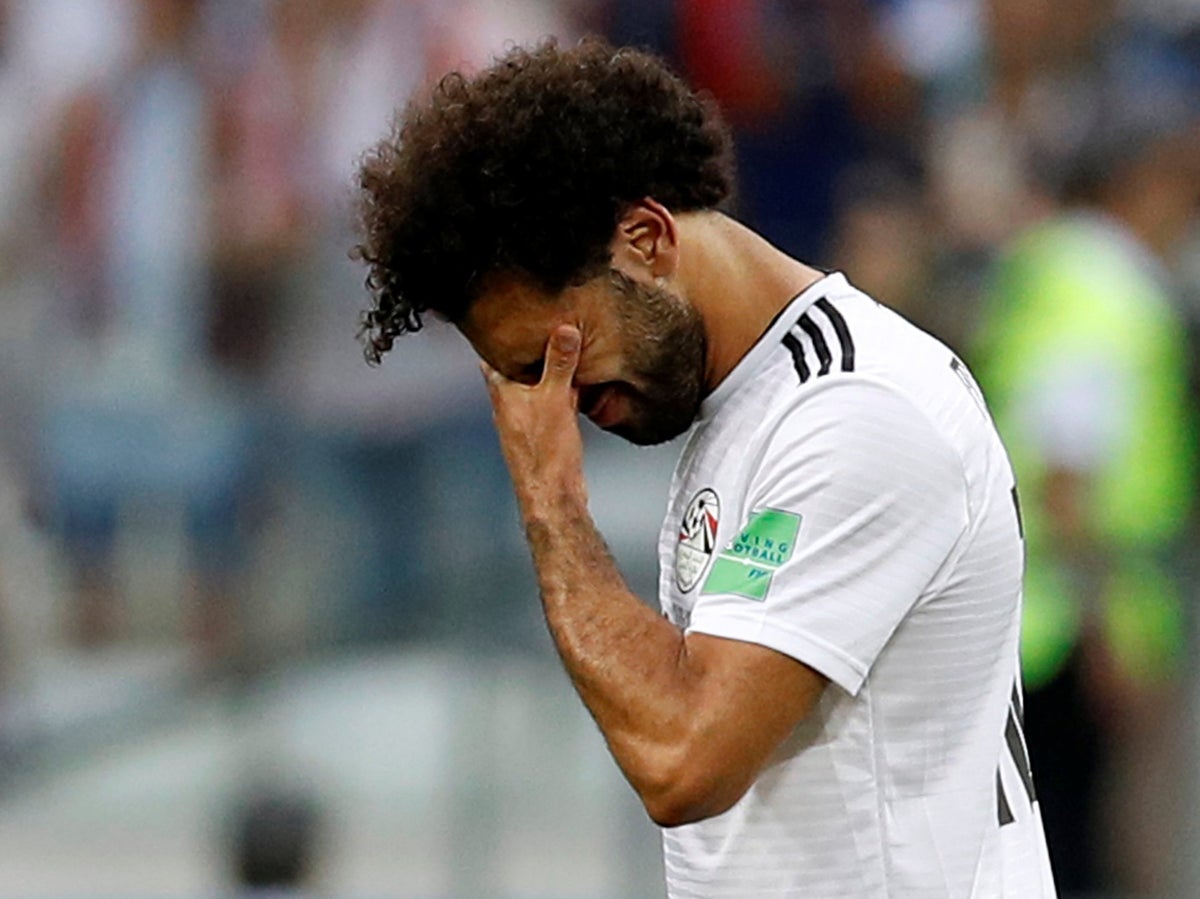 The north Africans will be deprived of the services of Mohamed Salah (Liverpool), Mohamed Elneny (Arsenal) and Mostafa Mohamed (Galatasaray), with Amaglug-glug having to do without, notably, Percy Tau (Brighton & Hove Albion).
Ivory Coast, losing finalists against Egypt at the 2019 U-23 Nations Cup that doubled as a qualification route to Tokyo, had relatively few problems in that regard. Head coach Soualiho Haidara has the luxury of counting on some sufficiently high-profile assets for the upcoming assignment.
Manchester United have approved the departures of Eric Bailly and Amad Diallo, while Franck Kessie will be joining the contingent from AC Milan, with the trio starring in a squad mined largely from the treasure trove of Ivorians playing overseas.
Regardless of the perceived strengths/weaknesses of personnel available, all three teams would need some stimulus. For that, they can always look to Africa's two previous conquests — or, rather, to the two decades of underachievement that have followed.
The belief remains strong that Africa can still prove the cream of international football's crop, and even if that hasn't yet happened at the highest level of them all (namely, the Fifa World Cup), it surely shouldn't be beyond us to pull it off on the grand stage where we once — nay, twice — did.
And, really, what better time than now?
Yaw Frimpong — Ink & Kicks