The West African Football Academy (WAFA) hadn't been this close to Ghana Premier League glory in its existence: with a handful of games to the end of the 2017 season, they were neck and neck with Aduana Stars in a two-team challenge.
By the time the clubs went into a potentially decisive Week 27 game at Aduana's Nana Agyemang Badu I Park, early in October, WAFA trailed their hosts by a single point. And while they lost that game 1-o, handing Aduana a bigger lead that ultimately swung the race in the latter's favor, it wasn't at that stage of the season that the wind went out of WAFA's sails.
That happened a little earlier when, within the space of a month, WAFA sold two of its top performers — essential cogs in that title-chasing bid. Goalkeeper Razak Abalora was the first to leave, joining Tanzanian side Azam FC, followed shortly by midfielder Majeed Ashimeru's move to RB Salzburg.
It may be no coincidence, then, that, of the final eight games of the season WAFA played — in the immediate aftermath of those high-profile departures, that is — only two were won. There is no guarantee that they'd have been crowned champions had Abalora and Ashimeru stayed, yes, but WAFA might have had more of a chance in the end.
Four years later, WAFA may just have passed up another opportunity to compete for the league's top honours, following a strong start that finds them only three points off the summit. Much of that good run has been powered by striker Daniel Lomotey, whose eight goals — over half of WAFA's total of 15 — made him an early favourite for the top-scorer's prize.
That award, though, would be someone else's to claim, after it was announced last week that Lomotey has transferred to Tunisian side AS Soliman.* It was inevitable that Lomotey would move on; brilliant players — for reasons explained later in this article — never stay too long in Sogakope, and it could even be argued that Lomotey was an exception to that rule.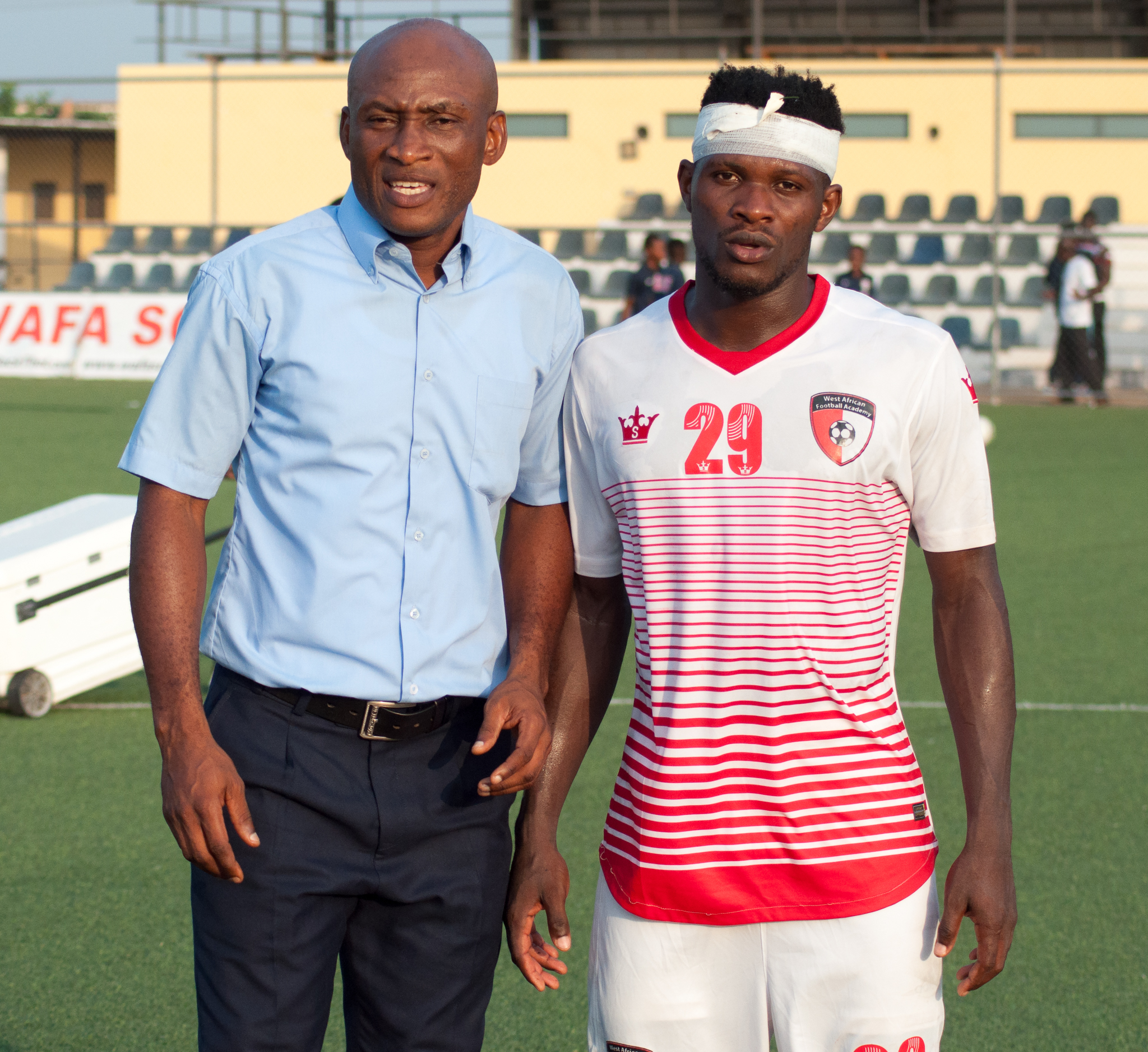 Standing out as one of the better players in this WAFA side for the last few seasons — as far back as that campaign discussed at the outset, during which he was also rumored to be on his way out — it is a minor miracle that WAFA managed to keep a hold on Lomotey till now.
Still, his exit leaves WAFA severely handicapped in the pursuit of their targets this season; for a team that isn't very solid at the back, having already conceded so many goals (13), head coach Prosper Ogum Narteh needs every goal he can get at the other end.
Speaking of targets, though, it's hard not to wonder just what WAFA are pursuing.
What are their ambitions?
What, really, is their priority?
"We are a production club so we train players with the aim to sell," George Ofosuhene, a WAFA official, clarified when Abalora's move was sanctioned.
As if there was ever any ambiguity about that.
WAFA, by definition, invests more into player development than any other club in the league — it's an academy, after all — and transfer proceeds, reasonably, constitute its primary revenue stream. That's all well and good until a suitor pops up mid-season and WAFA seem only too willing to part ways with, as Ofosuhene put it, "key players despite chasing the league title… when [the money] comes good."
Right there lies the problem, and the reason why WAFA are unlikely to ever realize the dreams of Togbe Agekpo Asem IV, Paramount Chief of the Mafi Traditional Area (under which Sogakope falls).
"I want WAFA to be playing African club championship — and even play world club championship — because I think we have players that can take us far," the hopeful ruler told TV3 in a news report last week.
Playing in those inter-club competitions — like the Caf Champions League and Caf Confederation Cup — would provide WAFA a bigger platform to market their star[let]s, boost their value, and find them better clubs than Azam and Soliman (no disrespect intended).
Just what could WAFA — a club that plays some of the best football on these shores, and is a leader in the talent-grooming business in the sub-region — achieve if, for the entirety of a season as promising as this one (or, even more so, 2017), they managed to retain their gems?
A great deal, perhaps — but we'll probably never know, will we?
* There are emerging reports that Lomotey's Tunisian deal has fallen through, but Ink & Kicks is yet to confirm that development.
Enn Y. Frimpong — Ink & Kicks