To say Asante Kotoko are in a good place is, well, quite the understatement.
They're running away with the 2021/22 Ghana Premier League title, and although it's the only thing they're on course to win this season, they're certainly doing so in style.
With their latest victory, on Sunday against archrivals Accra Hearts of Oak, Kotoko have effectively erased all remaining hopes the underperforming Phobians may have had of retaining the crown they picked up last season.
Hearts are now 16 points behind, and it's just a matter of time before Kotoko leave closer chasers – Bechem United, Aduana, Great Olympics, and Medeama – behind by similar margins; then all they'd be left with, on this quest for long-awaited league glory, is unimpeded territory.
Off the pitch, too, things are going swimmingly. A raft of sponsors, some considerably high-profile, have been brought on board: all over the Kotoko shirt – from the front to the back, via the sleeves – you'll find proof aplenty of this.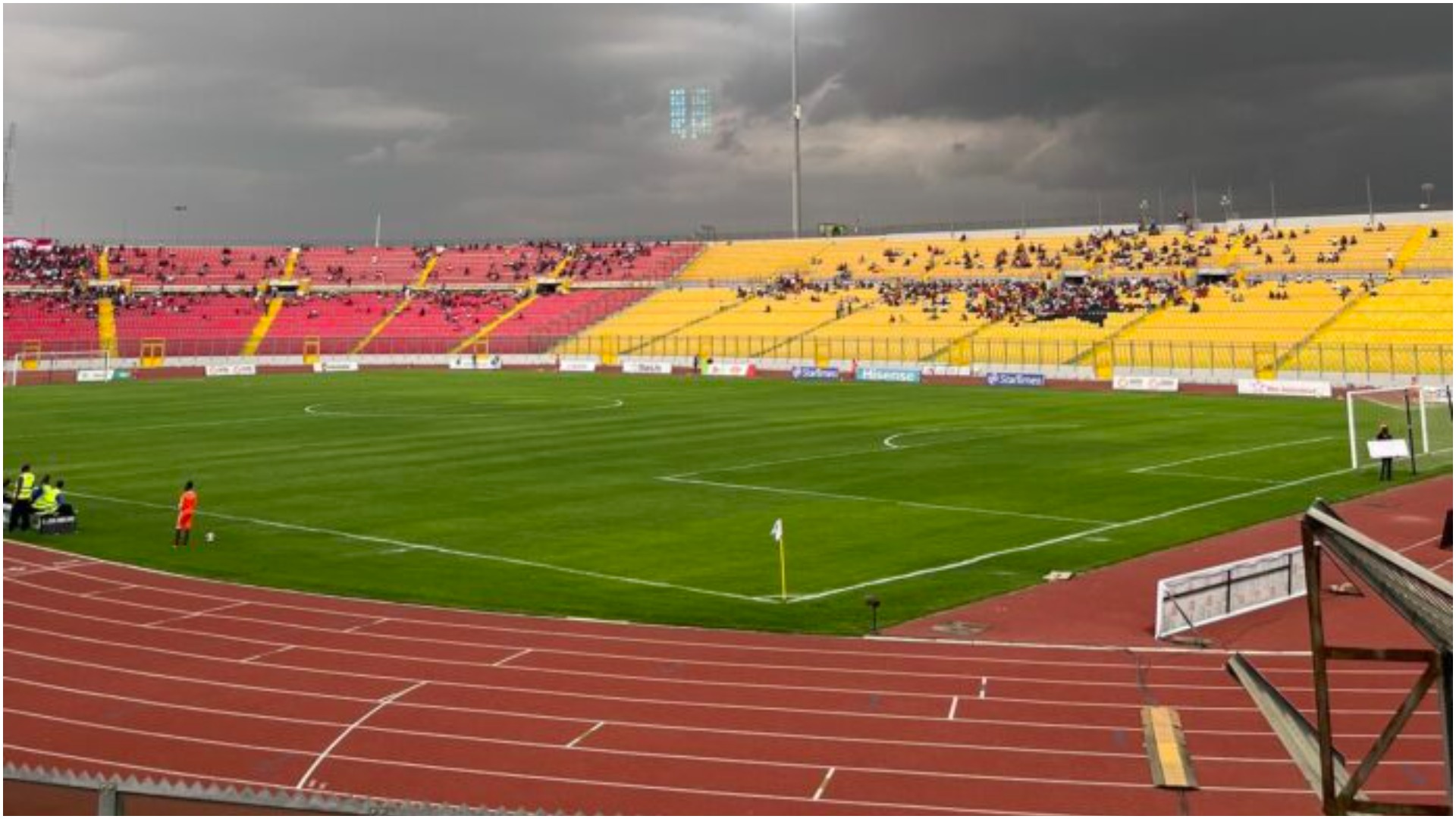 But there's abundant evidence of something else that isn't nearly as impressive: attendance at Kotoko's home games.
That Kotoko – despite playing some of the best football in the land right now – struggles to fill the stands is baffling; the Baba Yara Sports Stadium, even in far worse times, has seen far better days.
In a country where much of a football club's revenue is dependent on how many fans are reeled in on matchday, this is a rather big deal, even if the Nana Yaw Amponsah-led management team has tried to diversify, opening up and reaching into new streams of income.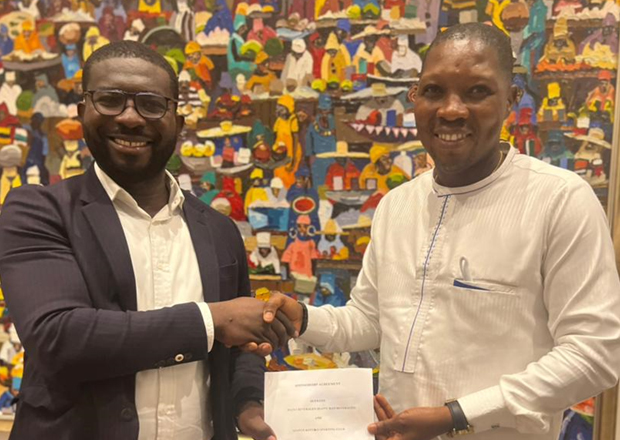 There are the sponsorship deals mentioned earlier, the innovative Virtual Seat Challenge, as well as the ongoing move to mobilise – and to monitise – the club's fanbase. But, while the funds from those sources do help keep the engine running, it's at the turnstiles that the wheels have traditionally turned for Kotoko.
And especially for a club like this one, which prides itself on its hordes, the optics aren't so good.
Sunday, when Hearts came to town, was supposed to be the most profitable of Kotoko's 17 home league games this season. It indeed was, at least in the sense that the crowd was bigger than any they've had; not, though, in the sense that less than 16,000 of the 40,000 seats were occupied.
And – even without the belatedly revised timing of the weekend's game or the digital ticketing experience that hasn't yet caught on – it doesn't look like we'd be seeing that spike in numbers anytime soon, would we?
Then there is the fact that Kotoko now seem to have the league title in the bag already. They don't need too many of the remaining 30 points to clear any lingering doubts, anyway, and the home support could be tempted into assuming that the hard part of the job is done.
Does the team really need a full house to get over the line? If they were able to get through the heat of battle with limited backing, would they need it now – now that it's a mere procession?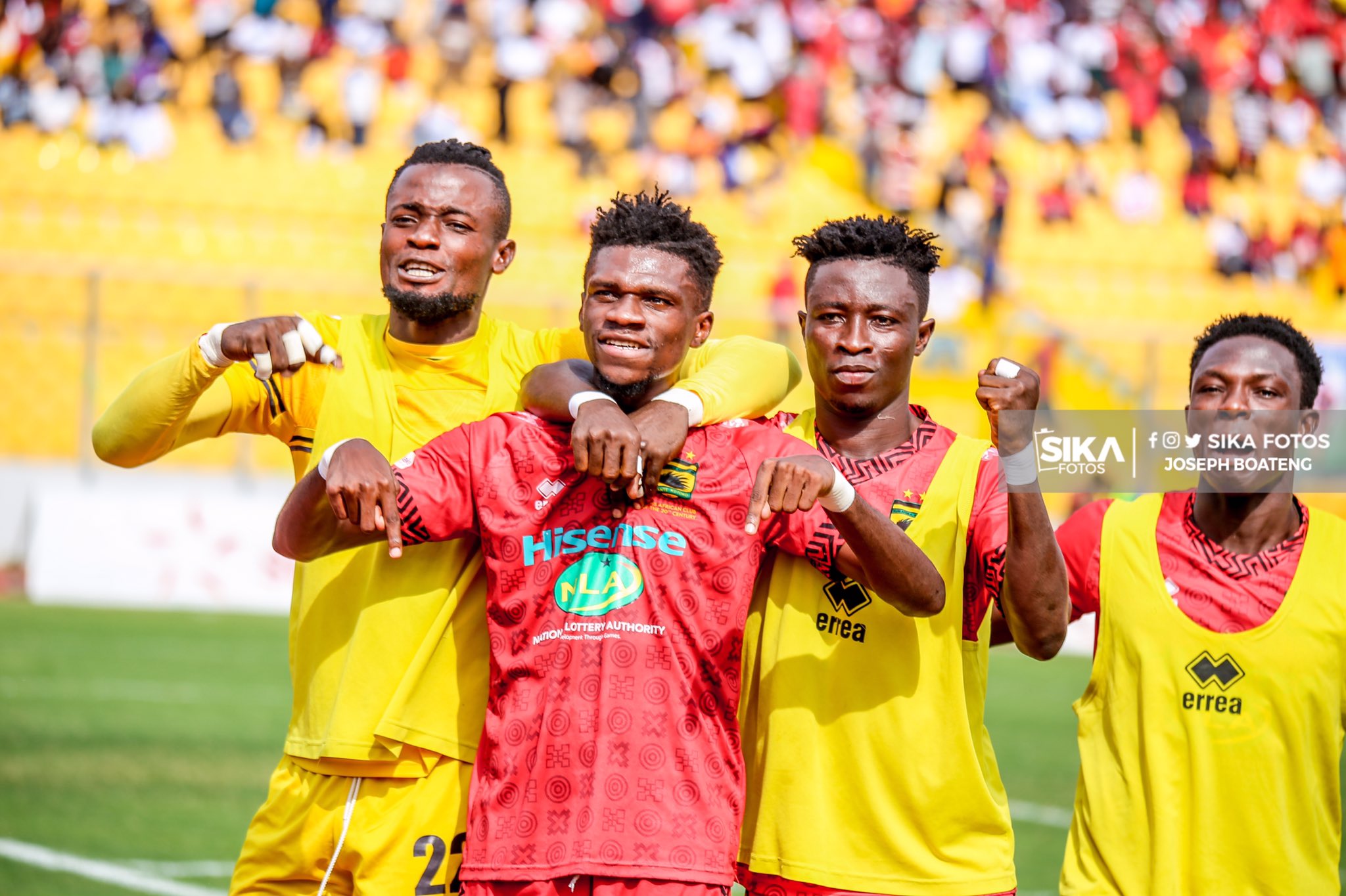 Their presence may, in fact, matter very little at present. But it certainly will in some months' time when Kotoko take their place as Ghana's sole representatives in the next CAF Champions League campaign.
Amponsah and his team, then, could use the intervening period to solve this frustrating conundrum, finding a way to thrust the sickle farther and wider for a bumper harvest.